Dallas Region

Upcoming Dallas Events
There are no upcoming events to display at this time.
Dallas Coordinator
EMAIL: amtadallastexas@gmail.com
Julie Alexander
Julie Alexander is the owner of Handcrafted Therapy. Handcrafted Therapy is a massage supply and training center in Plano, Texas. She teaches meditation, aromatherapy, and massage therapy continuing education classes. Julie also teaches business marketing at Ke Kino Massage Academy.
Ms. Alexander has been a massage therapist since 2009. She has extensive experience in
results-driven therapeutic massage solutions and is committed to helping clients maintain
a pain-free life.
After attending high school at the Indiana Academy and graduating from the University of North Texas with a bachelor's degree in Business Marketing, Julie served in several marketing roles supporting small businesses.
Julie's tenure at several high-end spas in the Dallas area gave her a crash course on how to run a successful spa. In 2015, she opened her first massage business in a wellness center.
Her business, Handcrafted Therapy, grew rapidly and expanded to a new location in 2017. She is not only fully booked out for weeks but also provides a professional day spa rental
space for other therapists.
During the 2020 pandemic shutdown, Julie refocused her drive and passion to serve by providing virtual sessions for her clients on self-care.
She enjoys traveling with her husband, game nights with friends,
Hillary Arrieta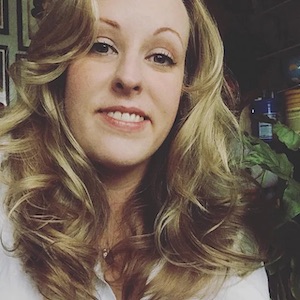 Hillary Arrieta is a holistic wellness expert, industry educator, and author in Plano, Texas. She works with clients wishing to bring magic and joy back to their lives through Ayurvedic bodywork and Ashiatsu Barefoot Massage at the Heeling Hut Barefoot Massage and Wellness. In 2021, her book Ayurvedic Head Massage for Beginners was published as part of the Press Here! Series. When she's not working with clients, she teaches Ayurvedic bodywork, barefoot massage, and yoga/meditation, participates on local massage education advisory boards, and writes for various publications on related topics of expertise. You can learn more at: www.hillaryarrieta.com
Christina Hughes
Christina studied Massage Therapy at Greenville Technical College in Greer South Carolina. Since receiving her Texas massage license in 2005, she has owned and operated her own practice within chiropractic settings, private studios, and most currently her own mobile massage practice. She also enjoyed the opportunity to work for Massage Envy from 2014-2019 and was honored to represent the Dallas/Fort Worth area as "Therapist of the Year" at the franchise National Convention in 2016.
Christina has a deep seated passion for helping others better understand their own bodies through the lenses of movement, bodywork, and nutrition. Over the years this drive to learn, understand, and elevate others through education has led her to study myofascial release, orthopedic massage, many forms of therapeutic stretching, prenatal and postnatal massage, manual lymphatic drainage, aromatherapy, oncology massage, hot stone, and various forms of hydrotherapy in depth. She is currently working to complete her Zero Balancing certification which she intends to use in her practice with a trauma informed approach.
Christina has been a licensed massage instructor for the State of Texas since 2019. Since then she has taught various subjects from pathology to Swedish massage, body mechanics, and test prep in a foundational program setting. In 2021 she co-founded Emerald Bodywork Education with Amy Scottino. She obtained her Continuing Education Provider license for Texas as well as NCBTMB Board certification in 2022. No matter where this journey of massage and bodywork takes her Christina approaches with gratitude and humility because every day brings new lessons and every lesson brings opportunity for growth.
Amy Scottino
Amy graduated from Sterling Health Center in 2001 and has been practicing massage in many different capacities ever since. Since starting her own practice in 2016, this is where she has been able to fully express her passion for Manual Lymphatic Drainage/ Oncology Massage, caring for women's health, and pass her education on to help the health of the clients.
Over the years, Amy has been trained in Prenatal/Postpartum/Labor Preparation Massage, Postpartum pelvic health, Infant/Toddler/ Adolescent Massage, Myofascial Release, Geriatric Massage, Aromatherapy, Shiatsu, Oncology Massage, Manual Lymphatic Drainage, Final Touch Massage (Hospice ) , and received her Massage Therapy Instructor License and Continuing Education Provider License. And most recently starting the journey of becoming certified in Zero Balancing. Out of everything she does, her true joy is helping others with all the knowledge she has obtained.
Amy Scottino is a member of the Society for Oncology Massage, Oncology Massage Alliance, A Recognized American Pregnancy Association Massage Therapist, American Massage Therapy Association. Amy also holds a license for Massage Therapy Instructor, Continuing Education Provider, and is a recognized education provider of NCBTMB. Her co-owned education company is Emerald Bodywork Education.